Posted 10/06/2008
by
coelder
in
Labels: benedict arnold, cavata, cavata clothing company, clicking around with music, interviews, lori kirk, music, photoshop, PicturesqueMusiq, pink, The Roots, the smiths
the basics:
name: lori kirk
label: unsigned (pick this one up and put some money in her pocket!)
label type: none
myspace visits: 3084
myspace friends: 319
albums: none but check out the music she has put out on the myspace page.
my take on lori:
this bundle of jubilance and soul is a rare commodity in the music industry. i could compare her to jojo and give her a shallow music comparison or i could compare her to the young, raw, emerging r & b and jazz from across the pond in the uk and give her an accurate description. ok... it's the latter. her hip-hop background and backups make for an incredible one, two combo.
in a post interview chat, she discussed the necessity and her appreciation of art in all forms:
"the arts are what life is all about....its not about being famous or choosing between street art and fine art....its just art for the sake of art"
she's currently bandless but is helping out with productions and doing hooks for boston based hip-hop bands. best of luck lori in that journey.
though she may not have created a platinum album or toured the u.s., she is having an impact in new england. lori has teamed up with local art programs and other organizations to help raise money for arts in the community and in the school system. cavata cloting is a phenomenal line that is due to release in five to seven days (straight from the lori's mouth).
all in all, i'd say this young lady has her act together. not to mention, a great person to work and converse with over gmail chat. my biggest hope is that she does not let her unique and powerful voice go to waste.
Art Star: Name:
LK: Lori Kirk (LK)
AS: Who would win in a fight between the beatles and the smiths?
LK: Beatles- The original British invaders!!!
AS: If you were a sticky note what would you be stuck to and what would it say?
LK: I would be stuck to my wallet and say "Stop spending money you don't have!"
AS: What is your favorite milkshake flavor?
LK: Chocolate or coffee
AS: Favorite Band Live:
LK: Not a band but I saw Janet Jackson a few years back and it was the best live show I've ever seen in my life.
AS: Favorite Band to open up for and/or that has opened for your.
LK: I'd love to open for P!NK
AS: Favorite instrument that you do not currently play
LK: Guitar. I tried and I suck! I'll stick to the keys.
AS: In the 2008 election, what issue do you feel is the most important?
LK: The economy, energy policies & who has the hottest VP
AS: What artist is currently revolutionizing music (other than yourself, of course)?
LK: The White Stripes. They do so much with so little & their music is insane. A band you may not have heard is Benedict Arnold. Like the Roots, they're hip hop soul music with a live band and a killer MC. Check them out!
AS: From what do you draw musical inspiration?
LK: From other musicians and every day experiences. It doesn't take something monumental to inspire me.
AS: What music did your parents expose you to in your youth?
LK: My mom exposed me to the tunes of James Taylor, Carol King & the Carpenters while my dad introduced me to music like Aerosmith, Sly and the Family Stones, The Beatles & Queen. I suppose that really influenced by love of rock & soul music.
AS: What was the toughest decision you have had to make as an artist? How did you come to that decision?
LK: The toughest decision I've had to make as an artist was just to be realistic about where the industry is going. There are thousands of talented people and it seems the industry is pumping out clone after clone. WHY!? As I reached my 20's I realized I wasn't in this to be famous & that I wanted to keep writing and performing for fun more than anything. I don't want someone telling me to write a song because it will appeal to a target audience. I want to write music for me and its just an added bonus if anyone else digs it.
AS: First Instrument:
LK: Voice (if that counts)...then later on piano.
AS: Favorite Venue to play at:
LK: Before leaving my old band, we played at the Paradise Rock Club. The stage was phenomenal and the sound system/guys were ace!
AS: At what moment did you realize you wanted to do live music?
LK: love live music more than recording. Sure, you can add bells and whistles to a track in the studio and redo anything you screw up but the feeling of playing for a live audience is pure energy & I love it. I realized I wanted to do live music from childhood. If there were people who were willing to listen, I'd put on a show.
AS: Most embarrassing moment on stage:
LK: I can't think of one in particular but I've forgotten the words to a couple of songs, dropped my microphone and have almost cracked my head open tripping over cables. Just gotta shake it off and keep going.
AS: And finally, is there anything else that you would like to share with the Art Star audience?
LK: Besides working on new music, I'm starting a clothing line called Cavata Clothing. (www.myspace.com/cavataclothing) A portion of each purchase is being donated to public schools in need of funding to support the arts which includes music education programs. I am so thankful for the music education I received in high school and feel its a tragedy that schools are more concerned with students passing one standardized test rather than focusing on producing more well-rounded individuals. Art and music aren't expendable & no education is complete without them!
in the words of the cavata clothing site:
art is power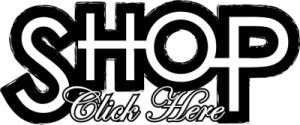 \